Project
An office that look like a home
It is increasingly unusual to work in cold work spaces with fluorescent lighting and exposed cables. Over the past few years, architects and decorators have been forced not to forget the worker wellbeing, taking into account more than ever their comfort in interior design. We should not forget that this trend is influenced by the home office which breaks even more the borders between office and home.
Thus, work spaces are becoming more and more welcoming, directly inspired by domestic environments with coated walls, high-quality floors, natural light and plants. Furniture on the other hand, is still imperative to be ergonomic, designed for intensive use, but this time presented in finishes that could well be in a living room.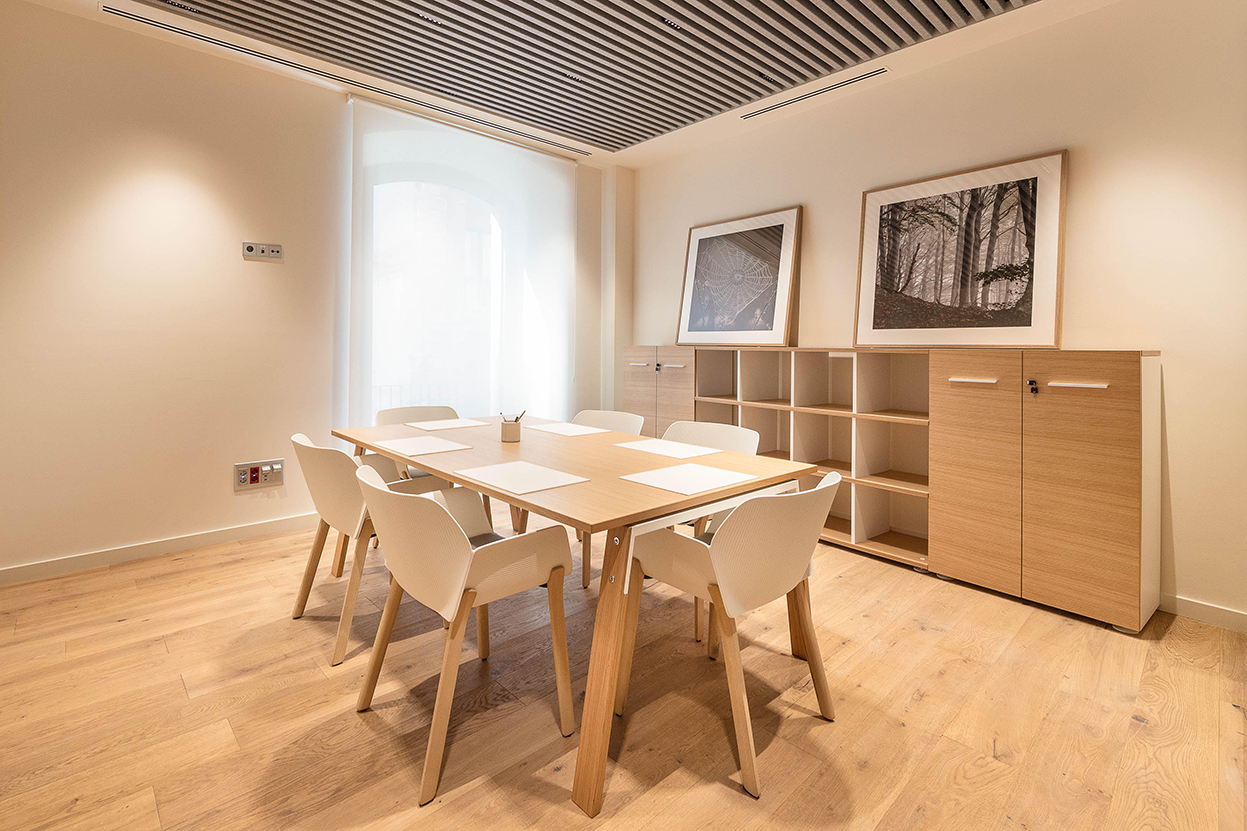 Without going any further, an example that perfectly illustrates this trend is the next project we present. The offices are located in a historic building in the centre of Figueres, Spain. The interior designer's proposal was based on the use of noble, warm and comfortable materials.
At the reception, the oak table with L-shaped legs with white pedestal boxes and a waiting bench, both from the Wo series, was chosen.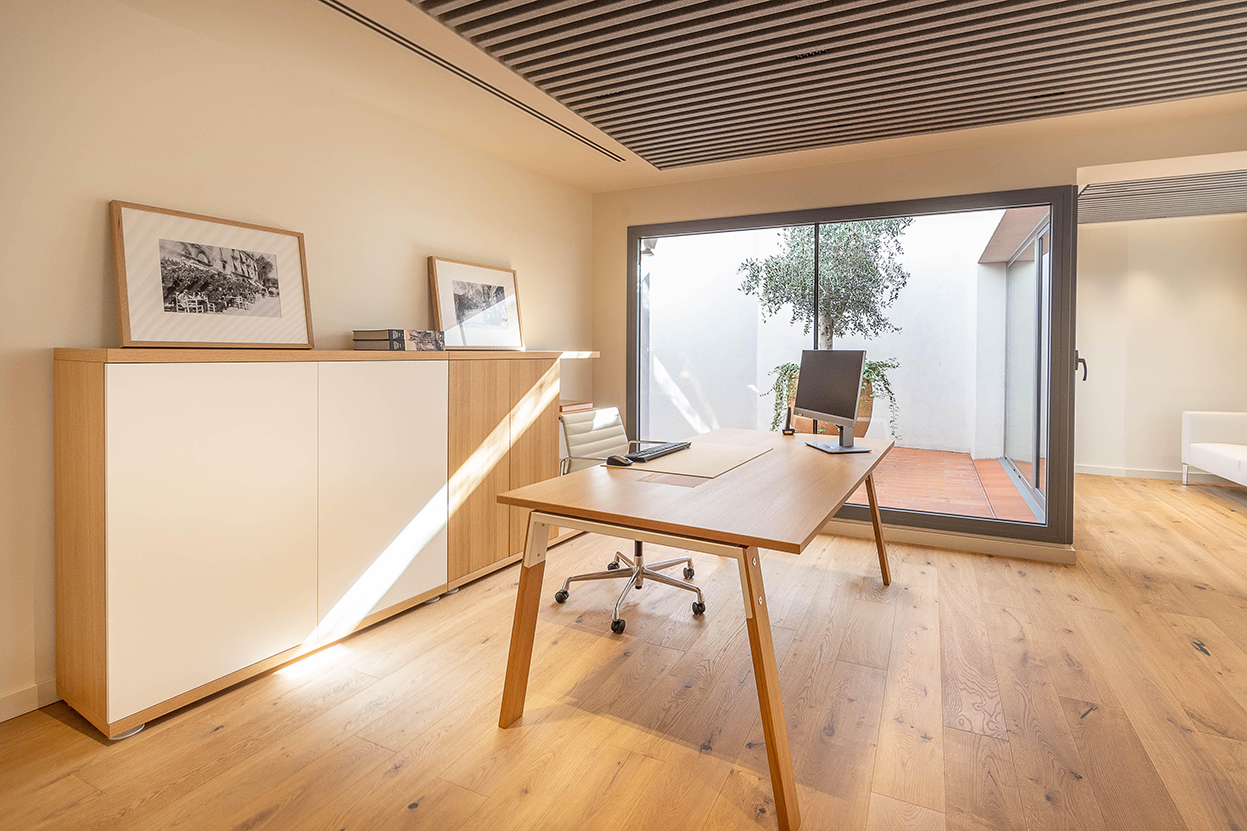 The furniture was chosen in combination with the floors, ceilings and walls creating a chromatic range combining elegant white, cream, beige and black tones. The interior designer masterfully combines different collections: K2 tables with a wood finish and One cupboard in duotone in front of a large window that radiates natural light.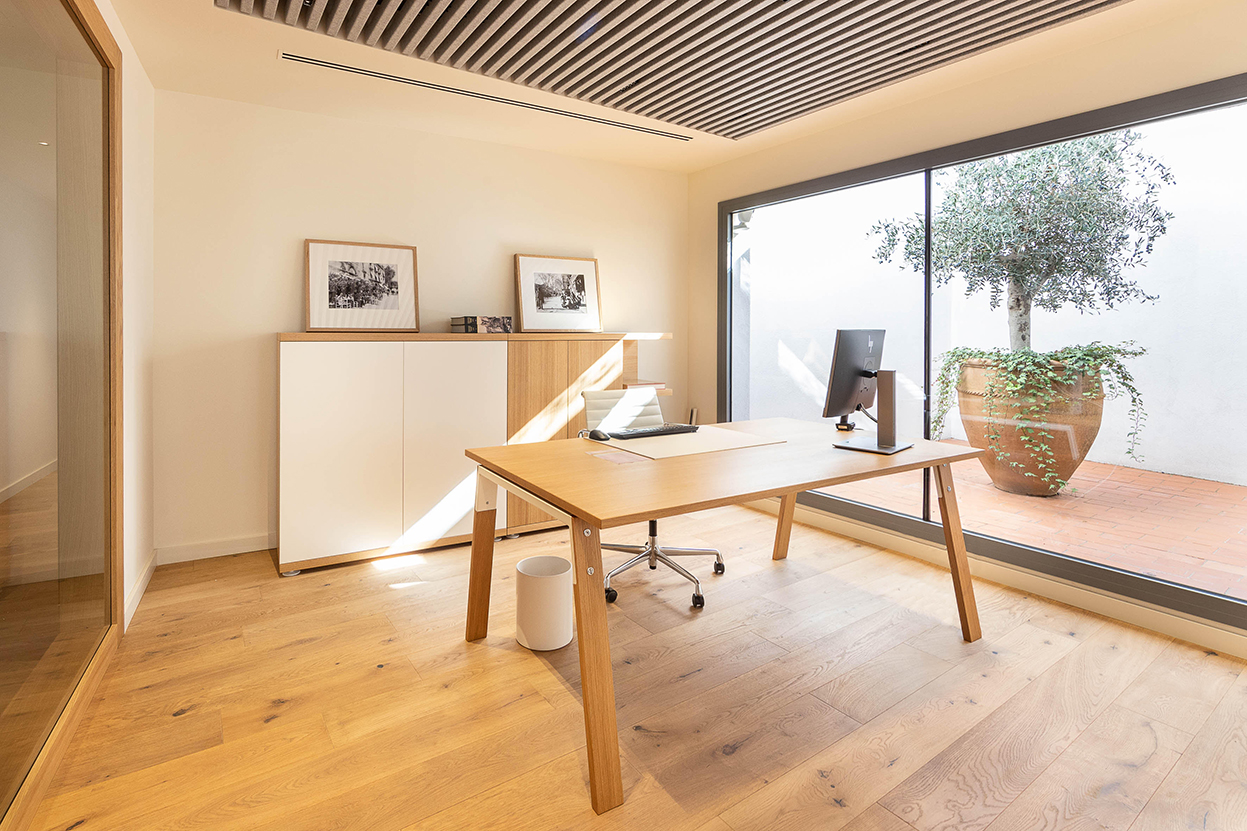 On the other hand, we can see different offices combining Wo workstations with a matching cabinet and K2 meeting table also with a storage system.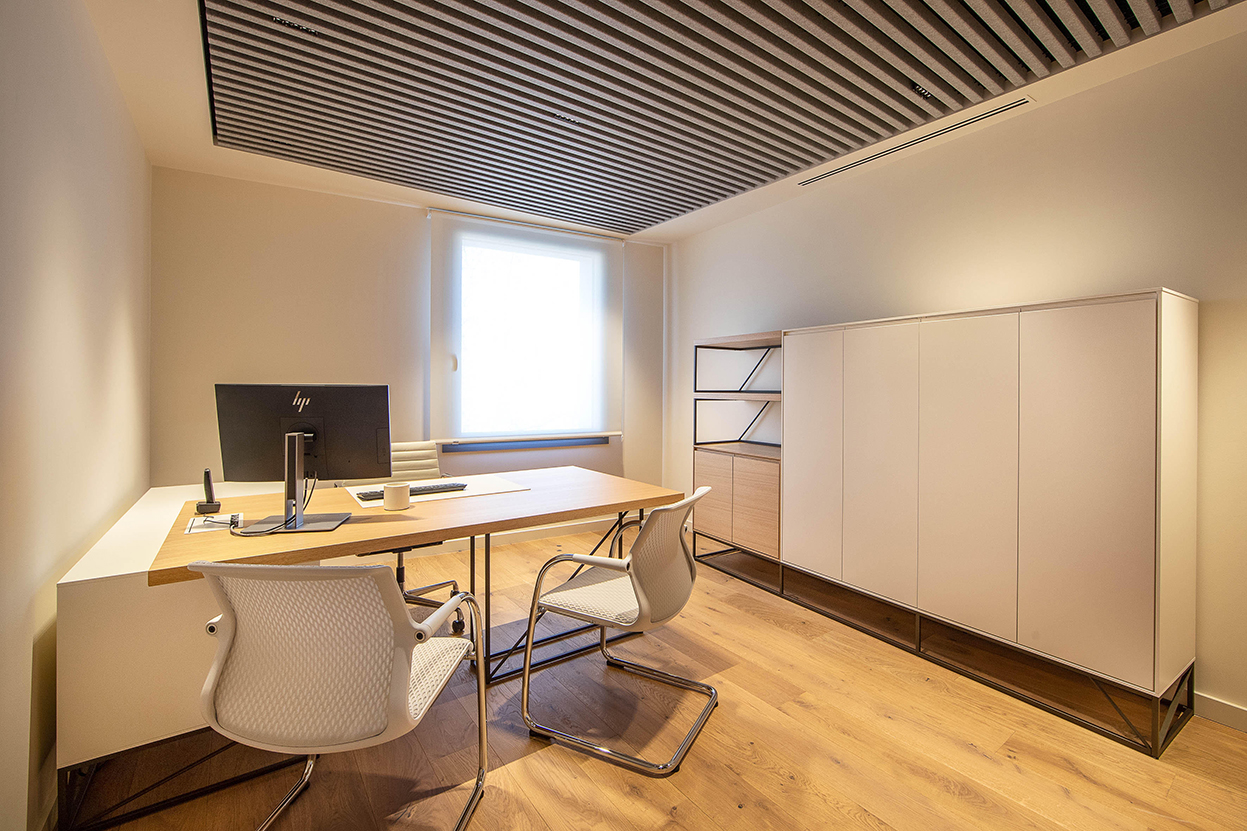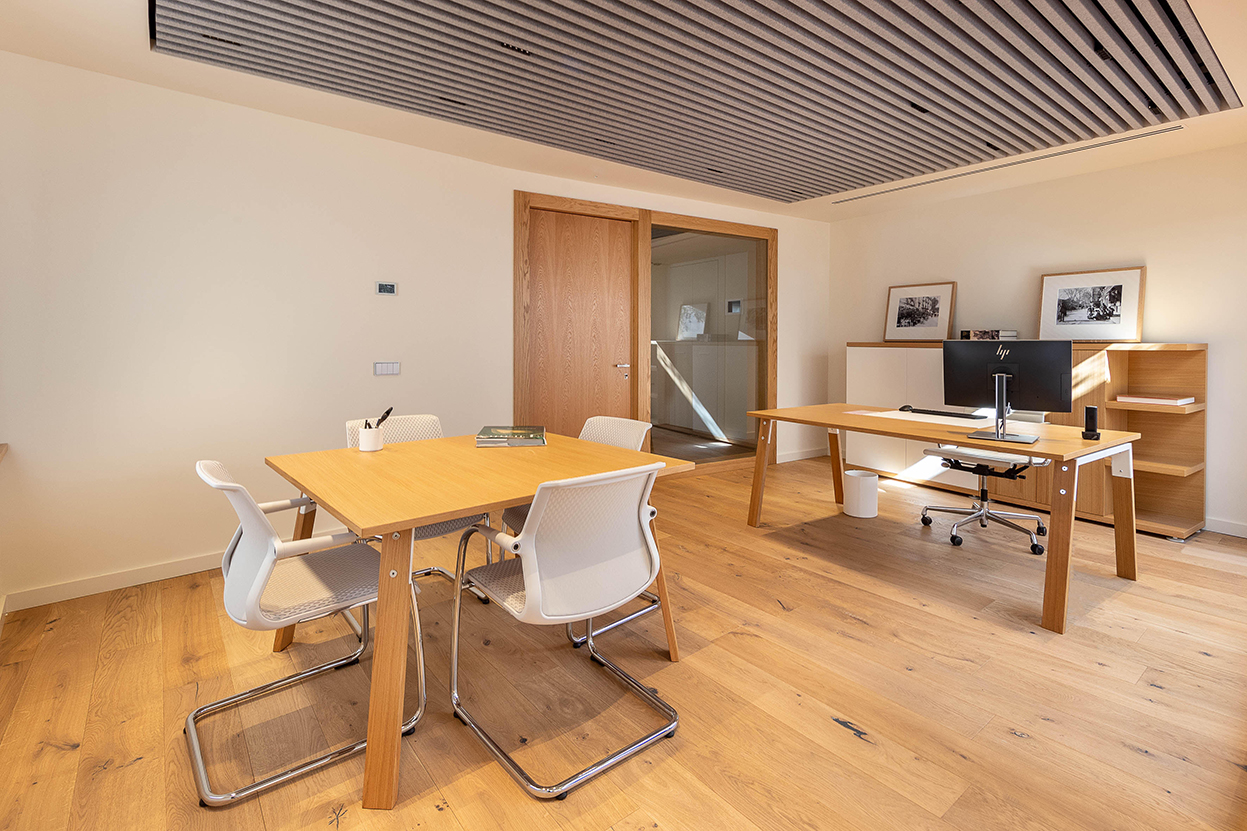 And finally the conference room equipped with a spectacular rectangular meeting table Wo with oak top and black square foot to set with a cabinet in the background as a support for the television.
Without a doubt, a very special project for us mixing three collections and obtaining a result in perfect harmony.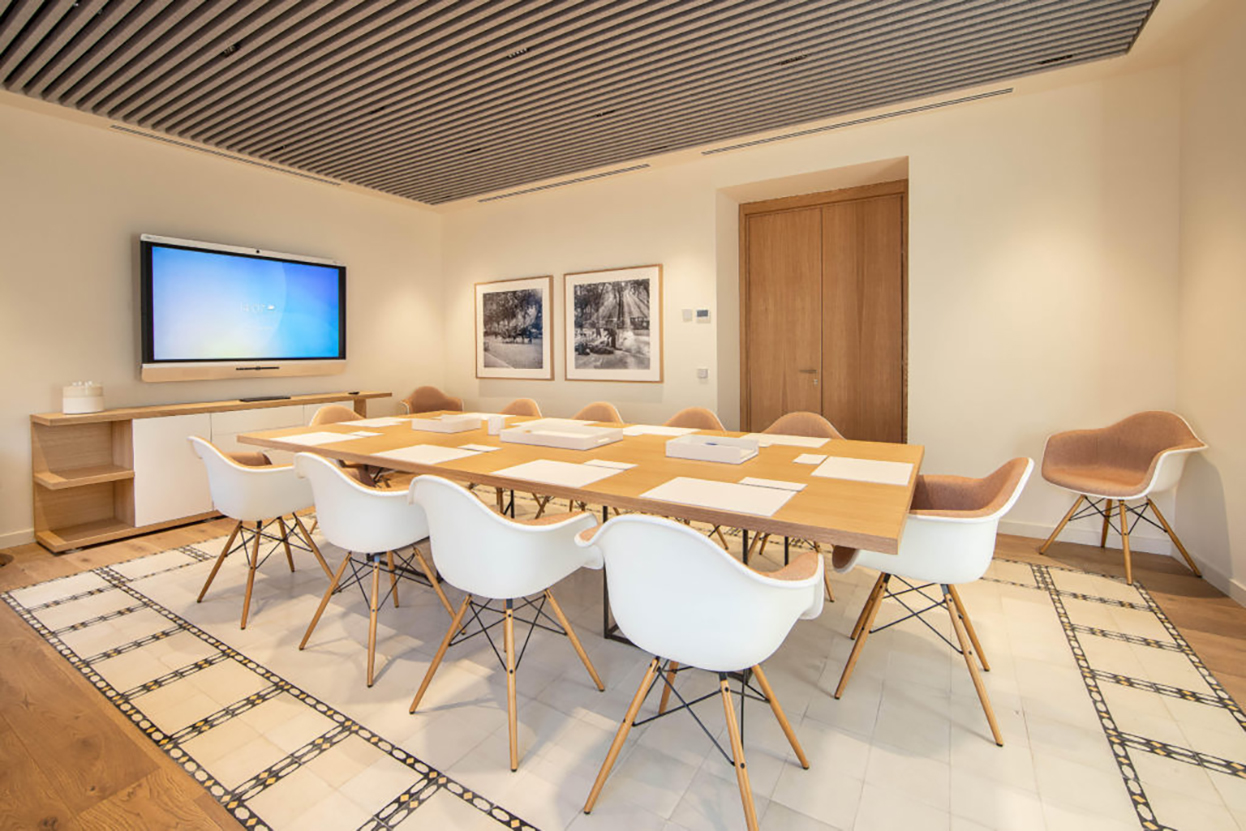 Our furniture is already distributed all over the world.
Would you like to be part of our projects?